Resume Writing Tips to Succeed in a Tight Job Market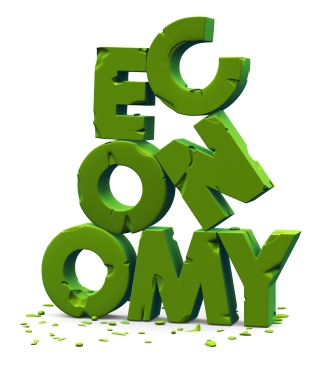 It's an undisputed fact – today's job market is tighter than ever before. During this period of economic strife and instability, competition for the best jobs is extremely stiff. Job stability seems practically non-existent. Turnover rates are at an all-time high, given the number of layoffs and agency closings. Millions of individuals are unemployed and clamoring for employment regardless of skill level. Whether you are a doctor, a chef, an engineer, a secretary, housekeeper or even a resume writer, individuals from all walks of life struggle to retain their current positions since the economic future is not promised.

But what route should you take if you yearn for a better opportunity or are even without a job right now? How can you ensure that your name is at least known to companies looking to fill positions? One way is to hire a resume writing expert to help ensure that your resume / CV goes to the top of the pile.
Let's look at it in a simple way. If you want to build a new house, you can go online, research how to build a new house and go out and buy the materials to begin building your dream house. However, as building anything is probably not your expertise and you want the house built properly the first time, it makes sense to call in a professional builder who has all the expertise and experience in building homes. The same is true of the resume writer. You can easily pick up a pen and paper and write a resume, however a resume writer can do it a lot more effectively and professionally because they have the experience, knowledge and skills in the art of resume writing.
The first stage of building your professional resume includes starting off with supplying the information that you wish to have printed on your document. This includes the obvious, such as your basic information (name, address, phone number, city, state and zip code). You should also be prepared to have a chronological listing of your past and current employment (if applicable).
It is important to have an idea beforehand of how you'd like to word your list so that your job duties don't sound mundane or discredit your actual tasks. Never simply state that you were just a "cook" if in reality, you were a culinary arts service person!
Make sure your resume includes targeted keywords that leave no doubt that your past employment was productive. Stay clear of the ordinary, eliminating redundant phrases such as "typed letters", "filed documents" or "bussed tables". Yawn!
Most importantly, you need to use achievements throughout your resume to highlight your skills. You need to turn your basic duties into "accomplishment statements" and, if possible, use quantifiable results to the duties you have performed. A successful resume will highlight achievements rather than focus on responsibilities.
Job seeking is a cut throat business and in order to succeed your resume needs to be 100% right, and it needs to be presented and formatted professionally and correctly. When you apply for a particular job you only have one chance to succeed. Make sure that you give yourself every opportunity to get that new job!
© RedStarResume Publications – www.redstarresume.com
Read more articles from RedStarResume including:
---