Resume & Cover Letter Package - Perfect for all Students and Recent Graduates.
Price $ 185.00
Resume & Cover Letter package - Perfect for all Young Professionals searching for their next challenges
Price $ 230.00
Resume & Cover Letter Package - Perfect for the Professional, Manager or Supervisor
Price $ 295.00
---
Testimonials
Latest News
28-Apr-2013
Find A Job In Australia
Are you a highly skilled migrant or an international student looking to find employment opportunities in Australia? Or perhaps youre an Australian job seeker trying to find a new job? No matter who you are, if you require a job in Australia this EBook is for you! The Ultimate Australian Job Search Handbook will give
...
» more
Professional Resume Writing
Choose an icon below and select your experience level to get started:

RedStarResume is the #1 choice for Resume Writing, Content Writing and Editing Services.
No matter where you are in your career, our team of industry experts and professional resume writers will work one on one with you to create a resume that will get you hired. Resume writing is about matching your skills and achievements to the requirements of the employer.

In order to get the job you desire, your resume needs to be displayed with the correct format, layout and presentation. That's where our resume writing services come in.
With our 100% satisfaction guarantee, we will be right by your side the entire journey until you have secured your brand new job.
Do you require a professionally written Cover Letter, Selection Criteria, LinkedIn Profile or Resume Distribution? Our team of writers can help. We approach the process from an employer's point of view ensuring that your key assets perfectly target the job you are applying for.
Compare the cost of our resume writing service to the cost of not having a job. Can you afford not to have a professionally written resume? Buy Now and take charge of your new career! Once your resume is reader check out our Recruitment Directory and find a Recruiter who specializes in your exact industry.
The journey to finding your dream job starts with a brand new resume
(Need a Resume Fast? 24 Hr Turnaround. Contact a professional resume writer today!)
RedStarResume is featured on: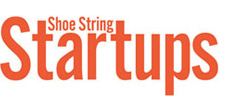 Resume & CV Writing Services: +Student Resume +Entry Level Resume +Graduate Resume +Young Professional Resume +Manager Resume +Professional Resume +Executive Resume Writing +Cover Letter Writing +LinkedIn Profile Writing +Selection Criteria Writing +CV Writing +Graduate Jobs

Additional Services: +Content Marketing +Job Interview Strategies +Job Recruitment +LinkedIn Profile +SEO Content Writing +Resume Writing Services +Business Writing +Career Content Writing +Website Content Writing +Content Writing +Content Generation +Resume Writers +Proofreading +Resumes and Cover Letters +Professional Resume Services
We are open 24/7 - 365 days a year



Do you have a friend, partner or family member who is currently job seeking?
Help them find success with a RedStarResume Gift Voucher!
---