About Us
"For many people a job is more than an income – it's an important part of who we are.
So a career transition of any sort is one of the most unsettling experiences you can face in your life".
- Paul Clitheroe (Founding director of ipac securities)
During the last decade, RedStarResume has successfully written hundreds of resumes for candidates across the globe in over
35 different industries. From the student or entry level position to the CEO, our unique, custom-made resumes are written specifically to match the goals and desires of our clients and to help them land jobs.
RedStarResume takes great pride in offering a premier level of customer service, and our commitment to client satisfaction is unmatched by any other resume company. Every resume we write starts with a blank piece of paper. As the customer you have 24/7 access to your own personal writer. We also offer a 100% customer satisfaction guarantee that you will be completely happy with our work. If you're not completely satisfied, we promise to tear up the resume and start again. That is our commitment to you.
Gavin Redelman is the founder of RedStarResume & White Knight Content Marketing (http://www.whiteknightcontentmarketing.com) and known as a career strategist and master of "Achievement Based" resume writing. Recognised as an expert in the field of resume writing and also as a prolific blogger, Gavin has had articles published around the world in newspapers, journals, student and graduate publications and magazines and recently published his fifth EBook.
With a love for what he does, Gavin and his team of writers are passionate about providing every customer with the ultimate first class-treatment and ensuring that their new resume will open doors and opportunities for their clients

This is your career so make sure your first impressions count! Do not settle for second best.
Find your dream job today - It all starts with a brand new resume.
Read what our clients have had to say about the team at RedStarResume: RedStarResume Testimonials
Each writer is governed by the RedStarResume - Code of Ethics

Our resumes have helped our customers gain employment at many leading national and global firms: Let the team at RedStarResume help you find your dream job today!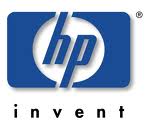 ---