5 Ways To Network As A College Student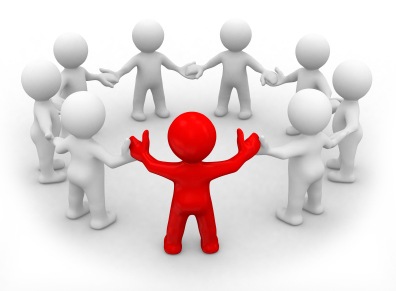 Unfortunately networking and career development are not always the main focus on college campuses but you can do more networking at college than you think. Whether it's for a job in the future, or you're seeking an internship or summer position, networking is a great way to share knowledge and open doors for yourself.
Talk to your professors. Aside from teaching courses, professors conduct research in their field and have usually worked with or for associations and companies. Talk to your professors who specialize in a particular area that interests you outside regular class hours. They can provide valuable insight into your career field and they may be able to direct you to internships, companies and associations of interest.
Talk to fellow students. You already talk to fellow students; why not share knowledge of internships, summer programs and career related resources? If you find a fellow student in the same course of study, or someone who has landed an internship or research position that interests you, ask them how they found it and which resources they've used to search for positions. Fellow students are in the same boat as you are; they can often have great resources to share.
See a career or guidance counselor on campus. Career counselors are there to assist you with finding resources and providing services for your career development. They won't actually find you a job but they can direct you to companies that recruit at your college, share internship information or let you know about where students have interned in the past and assist you with other career preparation.
Reach out to your school's alumni network. Most colleges have an alumni network and try to stay connected with the different industries and organizations they work for. Some colleges have established programs where students can connect with alumni or you can visit the career services or alumni offices to ask about contacting alumni in your field of interest. Many alumni are happy to assist students from their same college if they can.
Talk to your own family, friends and acquaintances. Don't forget your family, friends and acquaintances also have careers and have friends with careers. You never know who may have a connection in your field. One of your friends could have a parent in the industry, or you might not realize a neighbor who works in the field. The more people you talk to the more your network will expand. Start out by enquiring about possible internship programs at some of your connection's companies or opportunities for summer employment.
© RedStarResume Publications – http://www.redstarresume.com
Do you need help Writing A Resume?
Stand Out From The Crowd With Professional Resumes and Cover letters from RedStarResume
Specializing in over 35 Industries! – Turn your resume into an achievement based marketing documents in just 48-72 hours
Check Out Our Brand New Student & Graduate EBook
The Ultimate Student & Graduate Job Handbook - "Everything You Need To Transition From College Graduate To Job Seeker"
---