How To Make Your Graduate Engineering Resume Stand Out From The Crowd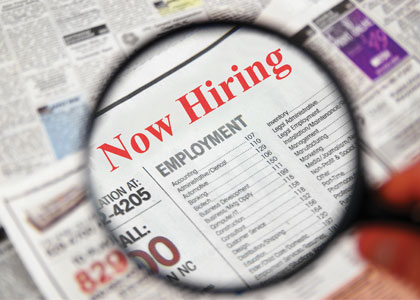 If you are a current engineering student applying for internships or graduate positions you no doubt have one more thing to stress about – writing the perfect Engineering resume. The Engineering resume is often regarded as one of the most difficult documents to develop. An effectively written resume will get the reader's attention within the first 20 seconds. However, with such demand for engineering internships and jobs, 20 seconds is often too long to make an impact. You need to ensure that your resume makes an immediate and positive first impression.
5 Tips for Writing an Engineering Resume
Use Engineering Keywords:
With the demand for engineering internships and graduate jobs far greater than the supply of jobs, many firms now use software programs as a way of performing "first round interviews" and eliminating resumes that fail to get noticed. Using selected engineering keywords will ensure that your resume passes the first stage of selection. Depending on the position and criteria, specific programs, skills, subjects and applications can be used.
Target your Resume:
A clichéd resume can be spotted from a mile away. As an engineering student, you need to ensure that your resume is direct and targeted. As important as it is to show achievement based results, it is as equally important to show intangible skills and achievements such as being a good leader and team player.
Highlighting Achievements/Accomplishments:
Highlighting your achievements and accomplishments is crucial to standing out from your competition. Hiring managers are not interested in irrelevant information such as your hobbies or interests but want to know about your past successful endeavours. Highlight your initiatives and performances and back these statements up with quantified examples.
Error Free:
When you open your resume do you see the red or green lines underneath words or sentences? This is such a major turnoff to a hiring manager and will create an immediate unprofessional first impression. Remember that as a future engineer you need to be detail-orientated and mistake-free. The easiest way to avoid this from occurring is convert your word document into a PDF. Not only will it enhance your professionalism but will also ensure that those ugly looking lines don't occur!
Clean Font:
Make the reader's life as easy as possible by using an easy to read and professional looking font. Use headings and bullet points to further emphasise key achievements and skills. Don't forget that your resume is a professional marketing document not an art work.
© RedStarResume Publications – http://www.redstarresume.com
Stand Out From The Crowd With A Brand New Professional Resume, Cover Letter and LinkedIn Profile From RedStarResume:
Specializing In Over 35 Industries! – Turn your resume into an achievement based marketing documents in just 48-72 hours
Did you know: The RedStarResume resume layout and design presentation has been highly praised by recruiters, hiring managers and career experts from across globe!
Check out the brand new EBook from RedStarResume: The Ultimate Student & Graduate Job Handbook (Everything You Need To Transition From College Graduate To Job Seeker)
Buy it now at the RedStarResume Bookstore!
---