Tips on How to Get Back Into the Job Market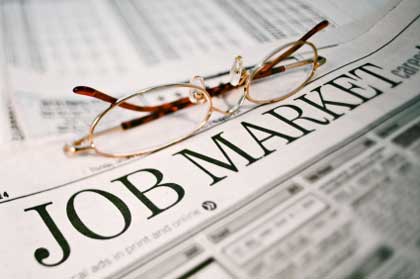 Have you been out of work for an extended period of time? Perhaps you have been on maternity leave and now ready to jump back into the job force. Maybe you took a "time out" to travel and explore different parts of the world. Whatever the reason, it is never too late to get back into the job market successfully, and we have a few suggestions for helping you to do so.

Research your options:
One of the first things you might consider doing is actually thinking about what it is you want to do. Do you have a specific field or industry in mind? Do you know what relevant qualifications/skills are required for that position? What have you done in your past that is relevant to that position? These are all good things to think about, and will help you with our next step.
Re-write your resume:
If you've been out of the workforce for an extended period of time, chances are that your resume is probably a bit out of date and needs to be more relevant to the present. Now that you have a good idea of what you want to do, you can now re-write your resume so it is more targeted toward that industry. Research the skills that are in demand for that industry, and make sure your resume includes these (if they are relevant to your experience). Think of the transferrable skills that you may have learned in your previous positions and incorporate these into your resume as well.
You might also want to think about addressing your employment gap somewhere in your resume. A good tip is to write a "qualifications profile" at the very start of their resume, where you can summarize and promote your experience and qualifications.
Learn new skills:
It is never too late to learn something new that might assist you in a job position, so you might want to consider taking some classes that are relevant to the industry you're looking to get into. Look into some relevant certificate programs or brush up your skills in customer service or sales (industry dependant, of course). If you don't have time, there are always online courses available that you can take at your own pace.
Apply!
You will never know unless you try! After you've considered the above steps, start applying for jobs and see what happens... you never know. If you find that you aren't finding success, you can at least get a better idea into what hiring managers are looking for specifically, and you can work toward meeting those qualifications.
Is Your Resume Not Getting You Results?
If the answer is yes, now is the perfect time to ensure your resume is up-to-date and accurately reflects your background and skill set. Did you know that on average a hiring manager will spend no more than 10 seconds reading through your resume before deciding to read on or delete.

Less and less time is being spent reading a person's resume. In today's society, hiring managers are more interested in eliminating candidates before they begin their pursuit of finding the perfect candidate.

Stand Out From The Crowd With A Brand New Resume From RedStarResume:
The #1 Resume Writing Business - Specializing In Over 35 Industries! - Turn your resume into an achievement based marketing documents in just 48-72 hours
What you get with RedStarResume:
Strategically written resume and/or cover letter designed to target hiring managers and recruiters.

Keyword Rich Resume - Strategic selection of Keywords and phrases designed to highlight your resume and make you stand out over your competition.

Targeted keywords based on your selected industry

Maximise impact with improved wording, presentation and design

Correct formatting and layout to ensure your resume is readable by computer software.

24/7 access to your own personal writer.

FREE EBook "Interview Secrets Exposed" – Everything you need to nail the job interview.
Did you know?
The RedStarResume resume layout and design presentation has been highly praised by recruiters, hiring managers and career experts from across Australia!
---