Building Your Network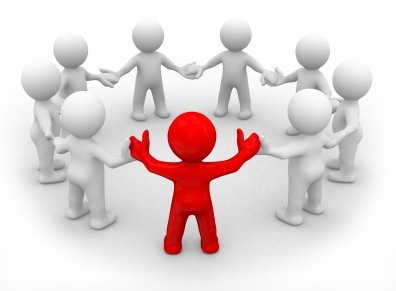 As a college student, completing a degree in your specific field is the first stage of your journey to joining the job market. However, it is naïve to think that the degree alone is all you need to land the job of your dreams. We have all heard time and time again the importance of getting a foot in the door. However, if you want to get a good job in this economy, it isn't always what you know that will get you your first pay check. It's who you know.
In order to give yourself the greatest opportunity, you are going to need to start networking. With the growth of the internet, and in particular online social networking websites, you are able to sit in the comfort of your house and reach out to people who previously you would have no chance of contacting. Online networking websites such as LinkedIn offer fantastic ways to potentially connect with hiring managers, decision makers and even with Fortune 500 executives! As part of your job search strategy online networking needs to pay a key part. However, it is as equally important to make yourself seen and physically meet people. It goes without saying that you can make a far greater impact on a person by shaking their hand, looking them in the eye and introducing yourself than you can make via an email!
Find below 5 tips to networking and the best places to go and meet the people who can help make your career sparkle.
Conventions or Exhibitions:
Major conventions/exhibitions are fantastic places to network and meet new people. Keep track of the people you contact and make sure you have a pen and paper so you can write down their contact details. Most importantly follow up with these people within a couple of days following the convention. The longer you leave it the more likely they are to forget who you are.
Job Fairs:
Similar to conventions/exhibitions. This is a no-brainer. Going to a job fair is a good way to meet people who are currently hiring, submit your resume, and also learn about what specific companies are looking for in an employee.
Friends, Classmates and Alumni:
Don't be afraid to reach out to friends, classmates or alumni to help with your networking. You just never know who can help or most importantly who has contacts that may be able to help you.
Community and Volunteer Work:
Make a difference in the world and network at the same time! Community service is always looked upon favourably by companies but also will give you an opportunity to network with different members of the community.
Networking Meetings:
Search for networking meetings in your community. Networking meetings often require a small fee (for non-members). However this will enable you to meet a whole range of people from different backgrounds and occupations. Many times all you require is a small lead to kick start your career and networking events can be the perfect place to make this happen.
© RedStarResume Publications – http://www.redstarresume.com
The #1 student and graduate Professional Resume Service
---