Decision Time For College Graduates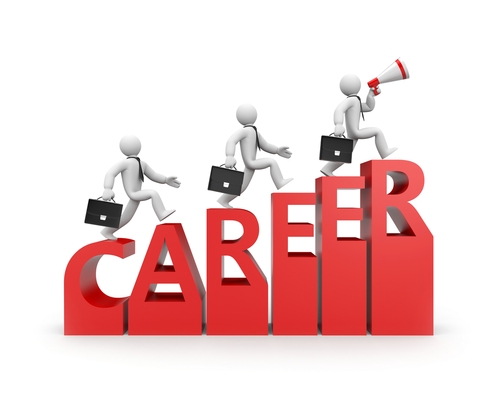 Senior year rolls around quickly. Before you know it, it's time to decide what the next step is after college. There's no right or wrong option here, I had some friends go straight into grad school programs or medical school, others participate in national service programs, and others immediately enter the workforce. While I knew I wanted to pursue graduate school in the future, I knew senior year that I didn't want to go straight into it. Think about these 4 main options and decide which is right for you.

Enter the workforce:
This is the most obvious option—you've gone to college in order to better your career prospects and the time has come to finally get that well-deserved job. You may want to start a career in your industry or gain a few years of work experience to get a better feel for which graduate program you'd like to pursue. If a job is what you seek after graduation, start preparing your job searching activities early during your senior year. Start networking, create your professional resume, prepare for job/career fairs and begin searching for positions several months before graduation.
Pursue post-graduate education:
If the career you desire requires additional degrees or certifications after college, you may consider applying for post-graduate education. Going straight into a program upon graduation can be a good option for students who are sure about their career goals and want to finish all required schooling quickly to be ready for a career. Of course you should consider your financial situation and determine if you have the study skills and motivation to pursue further education right away.
Full-time fellowship or internship programs:
Some companies and organizations offer full-time internship programs for recent graduates. Being an intern can be a way to gain valuable experience and skills in the workforce and can also be a chance to get into a company that you want to work for in the future. Many of the programs will provide a stipend for living expenses but may pay less than a standard job does.
Gap year or full-time service programs. Some students choose to take a few months to travel after graduation, teach English abroad or participate in national or private service programs working in community services while receiving housing and a stipend for living expenses. There are lots of different kinds of programs, some are affiliated with the U.S. government and students can receive educational award money that can be used towards student loans or further education.
© RedStarResume Publications – http://www.redstarresume.com
Amanda Ryan is a Program Development Associate & Senior Resume Writer at RedStarResume. Amanda is a highly skilled resume writing expert and career expert who also specialises in creating, writing and developing career content, working alongside student and graduate job seekers and developing career content for newsletters, partners and career websites.
Need the help of a professional writer with expert resume writing skills? Click Here to contact the team at RedStarResume!

---