Find Success with a Keyword Rich LinkedIn Profile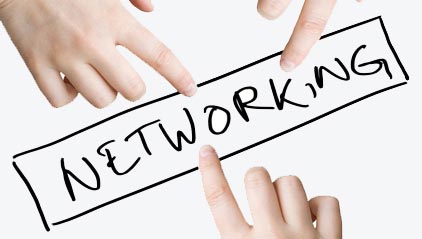 It goes without saying that networking is an effective way to build your business, or to get yourself seen when looking for a new career. Back in the day, that meant pressing the flesh and exchanging business cards, but the internet era has made that something of a thing of the past. Social networking is now the way that most people connect online, but it's hard to think of Facebook or Twitter as places where you could advance your career. That is why LinkedIn has become the social networking site for those that are serious about building their business and making connections.
The first time people arrive at the site, the most common question that they ask is, "how do I use LinkedIn?" The answer really depends on what you want to get out of the site. This may be anything from getting your resume out to potential employers, to simply connecting with other people that share your profession. The best way to jump right in and get started is by filling out your LinkedIn profile and utilizing all the different sections to ensure that you promote yourself in the best way.
Your LinkedIn profile will actually look somewhat like a resume by the time you are finished with it, and it's the information contained within that will help people find you. Try to keep that information as up to date as possible, just in case you are looking for work and an employer decides to come calling. Keeping your profile up to date will help you look a little more attractive than others in your industry who don't. Remember that as this is a business network for professionals, your profile should reflect that, so try to keep your LinkedIn writing as professional as possible.
A great way to connect with people and start networking is to join groups. Based on the information that you provide in your profile, LinkedIn will suggest a number of groups that you may be interested in. You will find that most will be based around your profession, but some will also match categories that you have listed as skills and interests. This is a great way to meet like-minded people and to get your network up and running quickly.
Groups are a fantastic way to keep up with everything that is happening within your industry, as well as a way to help others who have questions about the profession. If you are using LinkedIn to find employment, then you may be able to find out which companies are hiring, which in turn could save you a ton of time in your job search process. There are many different ways to use LinkedIn, and the layout is so familiar to other social networks, you will quickly be able to get the hang of how to navigate and will start reaping the benefits quickly.
Final Reminder: Don't forget to use strategic keywords throughout your LinkedIn profile. The more keywords you can incorporate into your profile the greater the chance that your profile will be found by potential recruiters and hiring managers. Give yourself the greatest opportunity of finding success with a keyword rich LinkedIn profile.
© RedStarResume Publications – http://www.redstarresume.com
Stand Out From The Crowd With A Brand New Professional Resume, Cover Letter and LinkedIn Profile From RedStarResume:
Specializing In Over 35 Industries! - Turn your resume into an achievement based marketing documents in just 48-72 hours
Did you know?
The RedStarResume resume layout and design presentation has been highly praised by recruiters, hiring managers and career experts from across globe!
---