Graduate HR Resume Writing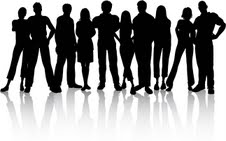 Are you applying for internships or graduate jobs in HR? If so, it's time to begin writing your brand new resume and cover letter. Before you sit down and begin writing, you need to understand the point of the resume and what you need to include in that resume to make it stand out. A generic and clichéd written resume using an old template you found on the internet will not only be a waste of your time but can actually be detrimental to your chances of finding success. With competition for internship and graduate jobs in such demand (Hiring Managers often receive up to 1000 resumes for a single position!), you need to ensure that your resume is written like a marketing document and presented accordingly that shows off all the outstanding value-added skills that you have to offer.
4 Tips to Writing an HR Resume:
Be Concise and Succinct:
Use bullet points to emphasise your skills and experience. Long drawn out sentences are boring to read and when a hiring manager is staring at a table full of resumes, they do not want to read long winded sentences. Statistically a hiring manager will spend no more than 20 seconds initially reading your resume. You need to ensure that you are able to catch the reader's attention immediately and portray the professional image that is required from an HR intern or graduate.
Introduce a Qualifications Profile or Summary:
Does your current resume have an objective statement or something similar? If so, it is time to delete this section and introduce a more targeted summary that portrays you as an innovative individual and highlights your value-added skills and qualifications. At the end of the day, the hiring manager does not want to know that you are seeking to begin your career within HR. This goes without saying. They are interested in what skills and qualifications you are able to bring to this particular role.
Keyword Rich:
Many times recruiters or hiring managers will often skim over the resume looking for keywords or use software programs to find key words. These key words need to be included in your resume and can be easily changed depending on the requirements of the job. Before you begin to stress out about what keywords to use, all you need to do is simply read the job description, see what the company is looking for and make sure your resume is full of these keywords!
Tailor the resume towards the role:
Just as you need to use strategic keywords to highlight your resume, you need to ensure that your resume (and cover letter) is tailored specifically towards that job. An experienced hiring manager will easily be able to tell a generic resume that has been used to apply for every job around town and a specific/targeted resume that has been written for this specific role. Your qualifications profile is a great place to add this personal touch. Not only is the first thing the hiring manager will read but a well worded profile will create a fantastic first impression.
Stand Out From The Crowd With A Brand New Professional Resume, Cover Letter and LinkedIn Profile From RedStarResume:
Specializing In Over 35 Industries! – Turn your resume into an achievement based marketing documents in just 48-72 hours
Did you know: The RedStarResume resume layout and design presentation has been highly praised by recruiters, hiring managers and career experts from across globe!
Check out the brand new EBook from RedStarResume: The Ultimate Student & Graduate Job Handbook (Everything You Need To Transition From College Graduate To Job Seeker)
Buy it now at the RedStarResume Bookstore!
---