LinkedIn Profile Writing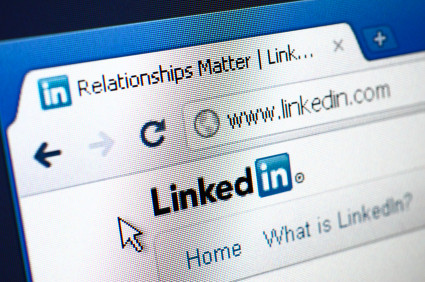 The advent of Internet has opened new avenues for people to build and sustain professional and business relationships. LinkedIn is one such communication channel that facilitates a robust and authentic pool of talent. By employing LinkedIn profile writing services, professionals and businesses can support their claims in the most effectual manner. Still wondering why you should become a part of LinkedIn? Read on!
LinkedIn was created with the sole objective of promoting talents, skills, and products to millions of people around the globe. When you sign up for a LinkedIn profile, you become an exclusive part of a community that includes companies, recruiters, vendors, customers, and competitors. What makes LinkedIn unique and attractive to people is the fact that it fulfills their professional objectives, unlike other social networking sites where entertainment is the key focus. Here are some of those unique benefits that make LinkedIn worth every effort.
Gain Visibility for Unique Professional & Business Opportunities:
LinkedIn offers a search engine. When recruiters or companies are searching for specific talent to fill their vacant positions or when people are searching for specific products and services, LinkedIn search engine permits your profile to be populated. You can gain and enhance your profile's visibility, making it readily accessible to the targeted audiences by optimizing it with appropriate usage of keywords. It is recommended that you examine the keywords before constructing your profile.
Build Professional & Business Relationships:
The chief objective of marketing platforms like LinkedIn is to make connections. Through such podiums you gain the opportunity to meet the right companies or individuals that aptly fit with your set of business or professional requirements. Connecting with significant people in your industry strengthens your credibility and consolidates the position of your business.
Furthermore, recommendations play a vital role in improving your profile and its visibility. The more recommendations you're able to gather, the more appealing and credible your profile appears. It works like an endorsement for your skills, products, services or company and increases your trustworthiness. Recruiters or customers always prefer candidates, services or products that have been approved by others. So, always request your clients or colleagues to leave reviews on your profile.
Identify Business and Job Trends:
LinkedIn tools are highly effective in identifying new business trends and job opportunities in your industry. By knowing the current trends you will be able to formulate appropriate strategies that will carve your path to success. Job seekers and businesses that remain abreast with emerging trends stay coordinated with the professional and business requirements.
Generate Job and Business Opportunities:
Marketing is a method designed to promote and sell skills, products and services, and the LinkedIn interface as a marketing tool just does that. By creating an impressive LinkedIn profile you effortlessly launch your skills and services into the market. However, leaving it unattended for months at a stretch will lead you to nowhere. In order to derive the optimum levels of benefits from this incredible marketing platform, you need to explore what it has to offer you - things like search tools, forums and direct ads.
If other social networking sites are able to facilitate emerging professionals and businesses to a large extent, then LinkedIn ought to be ahead in the competition as it is specially oriented to marketing professional skills and business products/services. The core advantage is that you build up a relevant network of professionals without wasting your precious time.
© RedStarResume Publications – http://www.redstarresume.com
#1 for LinkedIn Profile Writing, Resume Writing and Career Services
---