Resume Writing For Arts And Humanities Students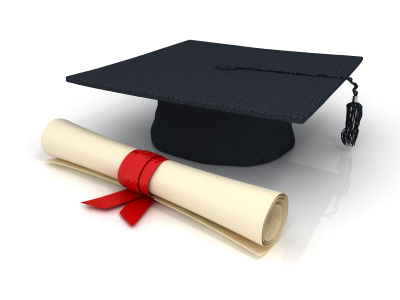 Are you currently in the process of, or have recently completed an Arts or Humanities degree? If so, it's time to begin preparing your professional resume by highlighting your key skills and achievements that you have gained over the course of your degree. With demand for internships and jobs as competitive as ever, a well-crafted achievement-based resume will automatically ensure that your resume stands out above your competition. Use strategic keywords throughout, to ensure that your resume is picked up by software programs. Remember that an experienced hiring manager can spot a generic resume within seconds of opening it. In order for your resume to shine, your skills and achievements need to match the requirements of the employer.
Tips on how to make your resume stand out from the competition:
Introduce a Qualifications Profile:

A well written qualifications profile (2-3 sentences outlining the skills and qualifications that you possess) is a fantastic way to begin your resume and instantly introduce yourself to the reader. Statistically a hiring manger will spend no more than 10-20 seconds initially reading your resume and as such you need to identify your key skills and the value you can bring to the job. Remember that your resume is a marketing document. Don't be afraid to promote yourself within your qualifications profile.

Focus on Achievements:

If you received high distinctions in all of your subjects, highlighting your achievements is going to be easy. However, for the vast majority of students this is not the case. Don't despair! The good news is that academic excellence is only one piece of the puzzle that hiring managers are looking for. If your grades were not "outstanding" don't try and compete with other candidates whose grades would have been much higher than yours. Rather focus your resume on other areas you excelled in, such as community service, volunteer work, university projects, leadership etc.

Mistake Free:

When you open your resume, do you see the red or green lines underneath words or sentences? This is such a major turnoff to a hiring manager and will create an immediate unprofessional first impression. Remember that as a future employee you need to be detail orientated and error free. The easiest way to avoid this from occurring is by converting your word document into a PDF. Not only will it enhance your professionalism but will also ensure that those ugly looking lines don't occur!
© RedStarResume Publications – http://www.redstarresume.com
Stand Out From The Crowd With A Brand New Professional Resume, Cover Letter and LinkedIn Profile From RedStarResume:

Specializing In Over 35 Industries! – Turn your resume into an achievement based marketing documents in just 48-72 hours

Did you know: The RedStarResume resume layout and design presentation has been highly praised by recruiters, hiring managers and career experts from across globe!
Check out the brand new EBook from RedStarResume: The Ultimate Student & Graduate Job Handbook (Everything You Need To Transition From College Graduate To Job Seeker)
Buy it now at the RedStarResume Bookstore!
---