Tips For Breaking Into A Career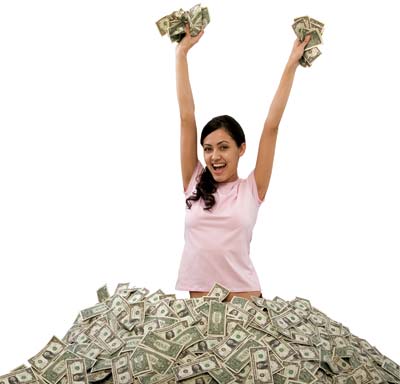 Once you decide what type of field you want to go into (the more specific, the better!), there are a couple of things you can do to break into the career and get some foundational experience. Whether you take on an internship, work for smaller companies or land a job through a connection, remember that everything counts. It won't do you any good to slack off in an internship or waste time at a summer job because it's your dad's company. In every position you have you should demonstrate your hard work ethic and perform your job well so that you can get a good recommendation, be eligible for promotion, or be hired on when a position does become available—it will only help you:
Student internship or volunteer during the summer, semester or upon graduating: Interning or volunteering in your field is one of the best ways to get some real experience in the career you want and boost your resume! Many companies are more willing to hire a candidate right out of college if they've at least had some relevant experience in the field through internships or other part-time work.
Look for smaller companies for your first full-time job: In many fields, it can be easier to land a position in the field in smaller, local companies. Depending on the size of your city or town, you may even know some of the people working in the field that interests you. It can often be easier to land a position with a smaller company in order to get the experience and expertise you need to move into a larger institution.
Think about your connections and networks: Think about your parent's careers, an aunt that works in a bank, a friend in advertising, etc. and ask them for advice about how to get into the field. You can also ask them to let you know if they hear of any available positions within their company or in similar ones.
Take on a lower position in the field: As a student or recent grad, you may have an idea about the particular position you want in the field. Unfortunately, the positions we want sometimes require you to have experience in the field first, as well as demonstrated knowledge and skills. Think about the type of position you hope to hold, and then look at the positions under them which many people start out in and work their way up from. You may feel that the positions you're looking at are less than glamorous and you may even feel over-qualified. But just remember, most jobs nowadays require more work experience, not just a college degree and working for a little while in a lower position can set you up for promotion in the company, or give you the experience required to apply for the positions you actually want.
© RedStarResume Publications – http://www.redstarresume.com
Amanda Ryan is a Program Development Associate & Senior Resume Writer at RedStarResume. Amanda is a highly skilled resume writing expert and career expert who also specialises in creating, writing and developing career content, working alongside student and graduate job seekers and developing career content for newsletters, partners and career websites.
Do you have a career related question? You can contact Amanda directly via the RedStarResume website!

---