Why Student Internships Are So Important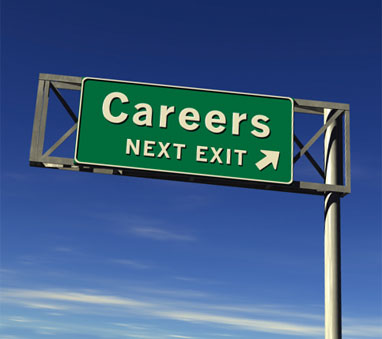 Internships can be extremely valuable in gaining experience and getting your foot in the door in a particular industry or company. Whether you engage in an internship while still in school or directly after graduating, internships can help kick-start your career!
Why are internships so important? You might ask.
It's hard to get the experience you need to make yourself marketable for full-time positions while you're still in school and haven't had the opportunity to work in the field. While many internships don't pay (although you can find some that do), the experience you'll gain is usually worth it in the long-run. I've had several friends who landed important internships during the summer while in school and were able to secure a job with the same company immediately after graduation. For some companies and fields, internships are crucial and companies may take on significant numbers of interns to evaluate their performance and decided whether or not they will hire on candidates once they graduate.
Companies typically prefer to hire internally, and this often includes volunteers and interns. It's much easier to consider someone for an open position who has already demonstrated their work quality and knows the organization's structure and culture. Interning with a company or organization you're interested in working for can help you to get your foot in the door and dramatically increase your opportunities for future positions with them.
Even if you don't land a position at the company you intern with, your internship can still provide the exposure to the industry that employers like to see when hiring on candidates. It helps employers to train new hires if an employee has at least had some exposure to the types of activities, terms and work that is done in the field. Internships can serve as the stepping stone into full-time positions.
While interning can help you get experience to land a job, it can also help you to determine whether you actually WANT to work in the field. Interning at a company can give you insight to see if you actually like the type of work they do and decide whether you can see yourself pursuing a career in the industry. When you see the daily tasks and responsibilities employees have, it can help to clarify the types of positions that interest you, as well as to see what size of company best suites you. These can all be valuable things to learn before you apply for full-time positions so that you have some idea of what you're getting into.
Bottom line: find an internship! It will look great on your resume and open doors for you.
© RedStarResume Publications – http://www.redstarresume.com
Amanda Ryan is a Program Development Associate & Senior Resume Writer at RedStarResume. Amanda is a highly skilled resume writing expert and career expert who also specialises in creating, writing and developing career content, working alongside student and graduate job seekers and developing career content for newsletters, partners and career websites.
Do you have a career related question or require resume writing services? You can contact Amanda directly via the RedStarResume website!

---