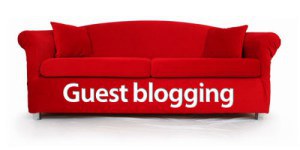 Resume trends and hiring manager's preferences change quickly these days, so it's important to keep up with current styles. These are some of the top 5 common resume writing mistakes job seekers make. If you find your resume is following into any of these categories try to change it up!
Resume isn't reader friendly:
Hiring managers and recruitment agents are going through hundreds of applications for every one position. They don't have the time or patience to try to decipher a resume that is cluttered, unorganized or difficult to read because of all the different styles and fonts going on. Make sure your resume is reader friendly—meaning it's structured simply, includes clear headers and not too busy. Believe it or not, a simply typo or grammatical error can get your resume tossed in the trash so look over your resume several times and ask a friend to proofread it for any common mistakes you might have missed.
Not specific to the position you're applying for:
Nowadays, one size does not fit all when it comes to your resume. Your resume should be modified slightly for each position you apply for, highlighting your most relevant experience related to the position you're applying to.
Using online resume templates:
If you want a sure way to look like every other job seeker out there, use an online resume template. Online resume templates can be outdated, include complex or difficult to read organizational layout and cause you to lose authenticity.
Doesn't focus on achievements:
It used to be okay for you to simply list the duties and responsibilities of your previous positions and that was enough to get you an interview. Unfortunately it's not the case anymore. The competition for jobs is fierce. If you want to stand a chance at getting called in for an interview you need to focus on achievements you accomplished in your previous experience rather than simple responsibilities and activities. In addition, you should include key words from the job description to ensure that the terminology you use matches up with that of employers.
Limiting resume to one page:
I remember when I wrote my first resume, I was told that it should all fit onto one page. Well that trend has changed and it's now okay to have a resume that's a few pages long. Don't go on for too long but it's better to properly highlight all of your experiences than to condense everything into one page and miss out on including all of your achievements for each relevant position.
© RedStarResume Publications – http://www.bestresponseresume.com
Amanda Ryan is a Program Development Associate & Senior Resume Writer at RedStarResume. Amanda is a highly skilled resume writing expert and career expert who also specialises in creating, writing and developing career content, working alongside student and graduate job seekers and developing career content for newsletters, partners and career websites.

Category: