At RedStarResume our resume writers have backgrounds in Human Resources, Recruitment, Headhunting, Hiring and Career Consulting. As such, our industry background allows us to provide you with all the valuable knowledge you require to find your new job. From Resume Writing, LinkedIn Profile Optimization, Job Interviewing, Networking and Career Management, we have all the answers to your questions.
Do you have a career related question? Let us know by contacting us today. We promise to answer your question within 24 hours:
Writing the best possible resume to get you an interview!
Your Cover Letter
Time for the Interview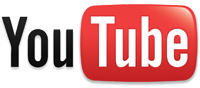 The Job Search
How to Keep your Job
Students & Graduates