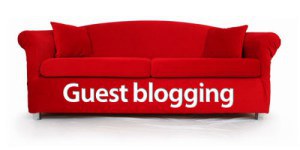 When you're on the search for a new job, it's important to pull out all the stops. The competition for jobs is fierce; in order to stand out amongst the crowd you have to market yourself in the best way possible. For some of us, that doesn't come as easily as others but creating an "Elevator Speech" concisely stating who you are and your most valuable assets can get you on the right track.
For those of you who haven't heard of an Elevator Speech, it's a speech designed to sell an organization or individual's brand to someone in the amount of time it takes to ride in an elevator with a stranger from the top of the building to the bottom floor. It should be engaging, persuasive and brief so that you could theoretically tell it to anyone you meet for career networking, job fairs, during job interviews if asked to talk about yourself, or in everyday situations where you might meet someone and describe what you do in your professional life.
An Elevator Speech should be:
Brief: This is something short and to the point that you can easily remember. The short version need only be 15 to 30 seconds but you can also create a longer, more in-depth version between 1-2 minutes long.
Persuasive and enthusiastic: If you're not excited about your "product", which in this case is yourself, then why should anyone else be? Present yourself confidently and build up the accomplishments you've made.
Include:
Your name:
Your recent position or career field:
State your current position or professional title so people can understand what line of work you're in. If you're a student or recent grad it's okay to use that as your position.
A few of your top skills and recent accomplishments:
This is where you really sell yourself. What makes you unique? What makes you an invaluable asset to any company or organization? Talk about what you see as your key skills in the workplace and some successful accomplishments you've achieved. You could include a promotion, recognition you received, a new program you implemented, sales goals you reached, and so on. It's important to be honest about your accomplishments but don't downplay your work either. Activities we take for granted in a job can usually be seen as valuable experience and achievements.
What you're looking for:
If you are in the market for a new job or career change, think about how to mention what field or job positions you're looking for and how you are hoping to apply your previous experiences and skills (your transferable skills) in a new job or industry.
Create a sample Elevator Speech and test it out on friends and family to get some feedback. Make sure your speech really is a self-promotion and convinces individuals and employers of your invaluable competences.
© RedStarResume Publications – http://www.bestresponseresume.com
Amanda Ryan is a Program Development Associate & Senior Resume Writer at RedStarResume. Amanda is a highly skilled resume writing expert and career expert who also specialises in creating, writing and developing career content, working alongside student and graduate job seekers and developing career content for newsletters, partners and career websites.
Need the help of a professional resume writing service? Contact the team at RedStarResume!