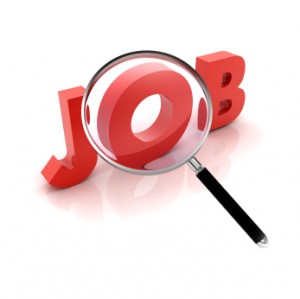 The job search process can be an exciting, yet daunting task for job seekers. Those re-entering the job search market – and those entering for the first time – are finding that applying for a job is not as quick and simple as it used to be. A process that used to involve merely submitting a resume and cover letter is now much more detailed, and job applicants are finding the process to be more time consuming than ever.
While applying for a job still involves the submission of a resume and cover letter, many companies are also having applicants create user names and profiles and fill out questionnaires before they are able to submit their applications. This can add tens of minutes – if not more – to the job search process, and can't be avoided if an online submission is required. The good news is we've collated some feedback from recent job applicants and have put together some tips below that might help you speed up the process:
Have your cover letter ready to go
Before you start applying, have a basic cover letter written that can be tweaked and amended according to the job you're applying for.
Select the option to pre-fill answers, if available
Some programs are designed where you can upload your resume, and it will pre-populate answers to an online questionnaire based on the information in your resume. This way, you don't have to write your name, contact info, work history/dates, etc, over and over again. Select this option if it's available – it will definitely save you time! Make sure, however, that you double-check it to make sure the information has been populated correctly.
Save your written answers to questionnaires in a separate document
Many job applications will include supplemental, but generic, questions to be answered. Questions such as "explain any employment gaps over the past 10 years" or "what are your salary requirements?" If you find yourself answering questions like this, copy/paste your answers and save them in a separate document on your computer – chances are that you will see the same questions again on another application. This way, you will have your answers all ready to go!
The most important tip – be patient!
While it may seem like you are answering the same questions over and over again, remember that you application and answers will be evaluated by a hiring manager who knows nothing about you. Sell yourself to them – take time and care to answer all questions accurately and professionally. Don't get frustrated and rush your application.
© RedStarResume Publications – http://www.bestresponseresume.com
Expert Resume Writers: #1 for Resume Writing and Cover Letter Services