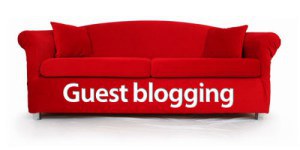 One of the first steps in making the transition from student to job seeker is to create a professional resume. At first glance it may seem like you don't have much to put on your resume, however if you assess your past experiences you'll realize you have more relevant experience to highlight on your resume than you think. Employers look to your past performance to predict your success in the future. As a student or recent graduate, jobs aren't the only way you can demonstrate your prior success. Remember that resume writing is all about highlighting your achievements. Don't forget to include examples and evidence to further promote your value added skills to hiring managers.
6 Things to Include on your Resume as a Current Student or Recent Graduate…
Relevant Coursework:
As a student or recent graduate, employers realize that so far most of your life has been spent in the classroom, learning and studying. It's beneficial to highlight coursework that is related to the field you're applying for. This can show employers that you've learned relevant material from your studies and that you have thorough knowledge that can be an asset to their company.
Internships:
Of course you'll want to include any and all student internships you've had in the past. It's always better if you've participated in an internship related to the jobs you're applying for; however having any type of internship can show a level of maturity and responsibility. It also shows that you've been exposed to a real working environment and are better prepared to enter the workforce.
Part-time/ Summer Jobs:
Don't belittle your part-time or seasonal work experience. A job in retail or summer camp may not seem relevant to the field you're going into, however you learn a great deal of foundational skills by having a part-time job that prepares you for having a full-time position. Employers like to see that you're mature enough to hold a job and learn some basic skills and work ethic.
Volunteer Work:
Volunteering can also provide valuable skills and promote leadership and cooperation. It's good to include any volunteering you've been part of in the past, as it can also demonstrate maturity, responsibility, team work and cooperation.
Extra-curricular Activities:
Feel free to list relevant extra-curricular activities on your resume. Anything you do on your free time that shows commitment, leadership, team work, etc. You can demonstrate skills you've acquired through your extra-curricular activities. For example if you've played on a sports team while in school, this can show you're a team player and able to successfully handle multiple tasks.
Memberships/ Affiliations:
Including relevant memberships and affiliations can help demonstrate your commitment to a particular field of study, issue, or show your success in a certain area if membership is merit-based.
About the Author:
Amanda Ryan is a Program Development Associate & Senior Resume Writer at RedStarResume. Amanda is a highly skilled resume writing expert and career expert who also specialises in creating, writing and developing career content, working alongside student and graduate job seekers and developing career content for newsletters, partners and career websites.