Tips From The Pros

Welcome to the RedStarResume Tips from the Pros
The team at RedStarResume have all the secrets, tips and advice to help you in your job pursuit. Whether it's resume writing
, interview tips or career guidance, RedStarResume will help you nail the interview and get the job! We have helped hundreds of job seekers with finding their new jobs and ensuring that they get the highest salaries possible. Our dedicated team of career experts share their experiences and knowledge with you.
The most comprehensive FREE job advice on the internet! We have everything you need to help you get a job and get it fast. Guaranteed!

Writing the best possible resume to get you an interview!
How Resumes Differ From Country To Country
Replacing The Objective Statement With A Qualifications Profile On Your Resume
Does Your Resume Pass or Fail?
Resume Writing Tips To Stand Out From The Competition
Listing Achievements on Your Resume
Top 4 Misconceptions About Resume Writing
What Are The Key Ingredients To Preparing A Resume That Will Get You Interviews?
What Does Your Professional CV Say About You?
How Long Will A Hiring Manager Or Recruiter Spend Reading My CV?
Resume Writing Tips to Succeed in a Tight Job Market
Resume Writing Service - The Perfect Job Seekers Gift
Is Your Resume Preventing You From Getting A New Job?
How to Write an Impressive Resume
What is the Most Important Aspect of Targeted Resume Writing
Is Your Resume Being Screened?
Tips on how to get your resume noticed
Education Vs Work Experience on a Resume – What Comes First?
Essential Criteria To Include In Your Resume
How Far Back Should Your Resume Go?
Work History – Don't Trivialize Your Past Experiences!
Your Resume …How important is it?
Including Key Achievements in your Resume
What Spelling and Grammar Check Won't Pick Up on Your Resume
Listing Hobbies & Interests on Your Resume
5 Typical Resume Writing Mistakes
Moving to Australia ... How do Australian Resumes differ from other countries?
Do I really need to use a professional resume writer?
You have only 10 seconds for your resume to shine
Resume Writing for Front Office Bankers
10 Resume Writing Questins to ask a Professional Resume Writer!
Begin Your Journey to a Brand New Job
Is Your Professional Resume an Olympic Gold Medal
Selecting the Right Professional Resume Writer
Including references on your professional resume
Is investing in a Professional Resume Writer a Good Idea?
Is Your Professional Resume Getting You Results?
Writing A Specialised Marketing Resume
Using Strategic Resume Keywords
Your Cover Letter
How to Write a Perfect Cover Letter
3 Tips to Cover Letter Writing
Three Words That Will Kill Your Cover Letter
Your Cover Letter is just as important as Your Resume!
Time for the Interview
10 Great Questions To Ask In A Job Interview

How do we know what questions are going to be asked in the job interview?
Interview Question: "What's Your Greatest Weakness"
Preparing for the Job Interview
"Dont Dress for the job you have, dress for the job you want to have"
How to nail the Telephone Interview
Open-Ended and Closed-Ended Interview Questions
Job Interview First Impressions
Best Tips on How to Get That Pay Raise You Deserve
Tips To Ace The Dreaded Job Interview
Ice Breaking Job Interview Questions

Does the color of your clothing really make a difference when it's time
Secrets on how to take charge of your career in 60 seconds! (YouTube Video)
College is finished and it's time to get a job! (YouTube Video)
Job Interview Tips and Secrets
Questions to ask in the Job Interview - How to nail your job interview
Situational Job Interview Questions
How To Stand Out During The Job Interview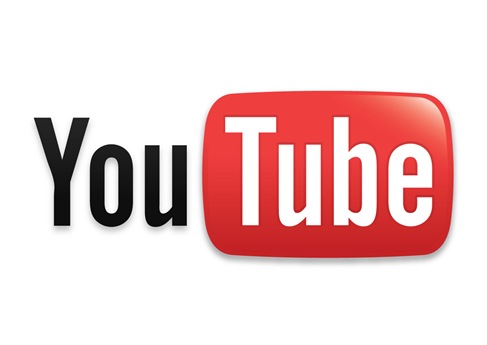 The Job Search
Switching up your job seeking tactics
The Advantages And Benefits Of Creating A LinkedIn Profile
Why does Nobody Call Me Back For A Job Interview Request
Finding The Right Recruitment Agent
Five Myths About Job Searching
What Does Your Email Address Say about You?
Do I Really Need A LinkedIn Profile
Writing A Gold Medal LinkedIn Profile
Google Can Be Your Best Friend Or Your Worst Enemy When It Comes To Job Searching
6 Tips To Help Organize Your Time While Job Searching
Increase Your Salary And Make More Money
Preparation is Key to Job Searching
Benefits of Using a Job Recruiter To Help With Your Job Searching

Mastering the Job Search Process
Should I Use A Specialist Recruitment Agent To Help Me Find A Job
Finding A Job Without Local Experience
Why Job Seekers Require A Professionally Written Resume
Find Success With A Keyword Rich LinkedIn Profile
Staying Busy During The Job Search
Tips On Selecting The Best Job Recruitment Agent
What To Do When You Hate Your Job
Why Quality Wins Over Quantity When It Comes To Job Searching
Small company v large corporation – Which is better, which is worse?
Finding a job in tough economic times
When Is The Best Time to Apply For Online Jobs?
Asking For a Raise? Try to Avoid These Red Flags
10 Tips to staying positive while looking for a job
Following up after the job Interview
How A Recruitment Agent Can Help You Find Your Dream Job
Today is the day for a Career Change
Top Twitter Tips for you Job Search
Tips on How to Get Back Into the Job Market
Finding Job Recruitment Agents Who Specialise In My Industry
How to Get Ahead in the Australian Job Market
Resume Writing for Trade Jobs in Australia or New Zealand
How to Find an Australian Recruiter
Top 100 Mining Firms Throughout the World
How to Keep your Job
Tips on Keeping the Job - Maintaining a Professional Image
Positive Body Language Can Help Your Career
Staying in the Managers "Good Books"
Dressing professionally is one step to getting promoted
How to succeed when working from home
The Process of Career Management
Students & Graduates
What are the hardest challenges facing college graduates
I Am A Graduate Get Me Out Of Here
Resume Writing for Government Jobs
Researching Information About Careers And Industries
Tips To Avoid Job Searching Burnout
Making The Transition From College Graduate To Job Seeker
Job Searching Tips For Soon To Be College Graduates
Be Careful Of Facebook When You begin Job Seeking
Student And Graduate Resume Writing
Tips On How To Make Your Accounting Resume Stand Out
What are the best ways for students to spend their summers?
Resume Writing for Banking and Finance Students
Top 10 Winter Jobs for College Students
Information Technology Resume Writing For Students And Graduates
Resume Writing for Business Students and Graduates
What Skills Did I Learn In College
Career Tips For College Students
How To Make Your Graduate Engineering Resume Stand Out From The Crowd
Ways to boost your resume while you're still in college
Boutiques v Big Banks - Which is the best bet for your career
Investment Banking Resume Writing
Is Higher Education Right For You
6 Tips To Finding Success At Job Fairs
Resume Writing For Arts And Humanities Students
Do References Belong on the Resume
Top Resources At College Career Centers
Turning The Wrong Degree Into The Right Career
3 Tips For Landing A Student Summer Job
The Best Kept Secret On College Campus
Deciding On The Type Of College Internship To Pursue

5 Ways To Network As A College Student
Tips For Breaking Into A Career
Decision Time For College Graduates
The Elevator Speech Marketing Tool
Why Student Internships Are So Important
Choosing The College Major That Is Right For You
Advice For Students Entering College

In the Press: Professional Resume Writing Helping Job Seekers Find Jobs Quickly
In the Press: Resume Writing Business Launches New Find A Recruiter Job Portal
EBooks: Interview Secrets Exposed
EBooks: Resume Secrets Exposed
EBooks: Career Secrets Exposed
EBooks: The Ultimate Student & Graduate Job Handbook
Get The Right Job! (If you are feeling down about your job spare a thought for these workers!)
Content Marketing | Content Writing

---